[Workshop] Overcoming AgBio challenges: new solutions to SNP genotyping
How the pros overcame their breeding program challenges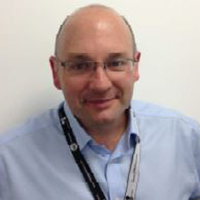 Marcus Wills
Strategy Development Director, LGC
Solutions for challenges throughout the AgBio workflow - from sample collection to DNA extraction, marker discovery, validation, screening and data analysis
View abstract
Guy Kol
SVP Product & Strategic Alliances, NRGene Ltd.
Using haplotypes to reduce costs in large scale genotyping projects
View abstract
Sukganah Apparow, PhD
Head-Molecular Breeding Laboratory, Sime Darby Plantation
Challenges and opportunities for oil palm breeding in the era of big data
View abstract
What's your #agbiochallenge?
Overcoming AgBio challenges, from SNP discovery to routine screening.
Choose a challenge below to view our solutions
Selecting desirable traits
Genotyping plants and animals to improve productivity gain on-farm.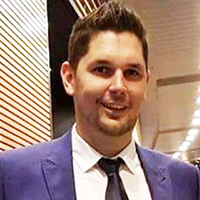 "KASP® provides many benefits for traditional marker assisted selection because of its high-throughput, robust chemistry and its competitive price. These advantages are applied to quantitative, often single, gene selection and encourage the conversion of targets from gene discovery NGS or Array outputs into 'breeder friendly' selection tools."
Other solutions:
SeqSNP New!
Targeted genotyping by sequencing service
Reducing cost per data point
High cost per data point, limited throughput and logistical constraints prevent public variety development programs from using molecular markers in large scale breeding programs.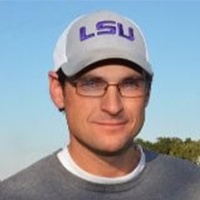 "Implementing molecular markers as an integral component of the product development process using LGC's SNPline™ system and KASP® chemistry."
Genotyping with speed and scale
Increasing speed and scale of genotyping in commercial plant breeding to develop new, impactful products for growers and consumers.
Identifying genetic resistance
Identifying genes associated with resistance to root rot in pepper, one of the biggest problems in the pepper industry.
"LGC's [all-inclusive services has] high-throughput and fast turnaround times (40 SNP markers each run on 250 different plant lines in 6 weeks), [producing] high-resolution data that was crucial for validating our research and getting it published ahead of the field."

Read case study
Get varieties to market faster
SeqSNP is a cost-effective targeted genotyping by sequencing service that accelerates plant and animal breeding programs.
Watch the video!
1Keygene N.V. owns patents and patent applications protecting its sequence based genotyping technologies, as described by Truong et al., PLoS ONE 7: e37565, 2012 . LGC has a licence from KeyGene N.V. to offer the GBS service for any organisms provided that use and application in human and animal shall be limited to research use only.